Content Writing Services
We Provide A Wide Range Of Content Writing Services
Content writing services are services that involve creating written content for websites, blogs, social media, marketing materials, and other forms of digital and print media.
Our expert team is here to provide the in-depth researching and writing articles, blog posts, product descriptions, website copy, and more. The goal of content writing is to engage and inform the target audience, while also helping to improve search engine rankings and drive website traffic.
How We Can Help You?
Our digital strategists have put together successful Internet marketing campaigns for businesses ranging from local coffee shops to publicly traded companies. They'll do the same for you. Request a free quote and experience why FastSEOsolutions is rated as the world's best SEO agency.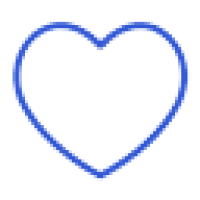 Personalized services to boost your physical business' local presence in the search engines. Promote your store on Google Maps & Street View.
Technical Content
Our technical SEO services are designed to help you achieve top search engine rankings, all the while providing your visitors an experience they'll enjoy.
ON Page SEO
On-page SEO services can help you manage those factors to improve your site's performance to rank higher in the search results.
Off-Page SEO
Need off page or off site SEO? We has a backlink building methodology used by Fortune 100 clients and small businesses.

Mobile SEO
We produce specialized mobile SEO services that focus on ensuring your website is optimized for mobile search results.
eCommerce SEO
Get your online shop found first on Google with ecommerce SEO services , an award-winning ecommerce SEO company.
Google Penalty Recovery
We are here to help you recover from Google Penalties and restore your website's traffic

SEO Audits
We perform audits and give you the necessary recommendations for your SEO strategy. Our Free SEO Analysis include Keywords, Technical and Competition Audits
Content SEO
Engage with your target audience through a personalized strategy to create content that is excellent, original, unique and optimized for search engines.
Content Writing Services For Websites
A content writing agency is a company that specializes in providing professional writing services to businesses and organizations. These agencies typically have teams of writers who are experienced in creating various types of content, such as blog posts, articles, product descriptions, website copy, and more. The goal of a content writing agency is to help clients improve their online presence and reach their target audience by providing high-quality, engaging, and relevant content.
The agency may also offer additional services, such as search engine optimization (SEO) to help improve the visibility of the client's website in search engine results, social media management, and content strategy development. Agencies work with clients to understand their goals, target audience, and brand voice and help to develop a content strategy that aligns with those factors.
Content writing agencies can work with a variety of clients, from small businesses to large corporations, across different industries. They can be an effective solution for businesses that don't have the resources or expertise to handle their own content creation. Our main goals to provide best content writing services to our clients with focus on below points-
Understanding the target audience: Knowing who the target audience is and what their needs and interests are is crucial in creating effective content. This information can be gathered through market research and analysis of customer data.
Developing a content strategy: A content strategy outlines the goals and objectives of the content, the types of content that will be created, the channels through which it will be distributed, and the metrics that will be used to measure success.
Utilizing SEO best practices: Optimizing content for search engines can help increase visibility and drive more traffic to a website. This can be done through keyword research, meta tags, and other techniques.
Creating engaging and high-quality content: The content should be informative, relevant, and engaging to the target audience. It should also be well-written and free of errors.
Measuring and analyzing performance: Measuring the performance of the content through metrics such as website traffic, engagement, and conversion rates can help identify what is working well and where improvements can be made.
Staying up-to-date with industry trends and changes: Keeping abreast of changes and trends in the industry can help ensure that the content stays relevant and effective.
Collaboration with the client: Working closely with the client to understand their goals, target audience and brand voice is crucial to develop a content strategy that aligns with those factors.
Providing additional services: We offer additional services such as social media management, email marketing, and video production to provide a comprehensive solution to clients.
Let's Make Awesome Things, Together.
Tell Us About Your Project.
Read FAQ's About Content Writing Services