Link Building Services
We Provide A Wide Range Of Backlinks Services
Link building is the process of acquiring backlinks (links from other websites) to a specific webpage.
We offered Link building services by inhouse specialize team in building links for your websites. Our services may include creating content that is designed to attract links, reaching out to other websites to request links, and buying links from other sites.
How We Can Help You?
Our digital strategists have put together successful Internet marketing campaigns for businesses ranging from local coffee shops to publicly traded companies. They'll do the same for you. Request a free quote and experience why FastSEOsolutions is rated as the world's best SEO agency.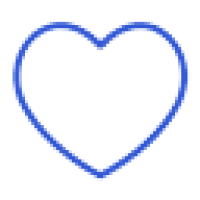 Personalized services to boost your physical business' local presence in the search engines. Promote your store on Google Maps & Street View.
Betting Links
Our technical SEO services are designed to help you achieve top search engine rankings, all the while providing your visitors an experience they'll enjoy.
Casino Links
On-page SEO services can help you manage those factors to improve your site's performance to rank higher in the search results.
Gambling Links
Need off page or off site SEO? We has a backlink building methodology used by Fortune 100 clients and small businesses.

Real Estate Links
We produce specialized mobile SEO services that focus on ensuring your website is optimized for mobile search results.
Health Links
Get your online shop found first on Google with ecommerce SEO services , an award-winning ecommerce SEO company.
Travel Links
We are here to help you recover from Google Penalties and restore your website's traffic

Pharma Links
We perform audits and give you the necessary recommendations for your SEO strategy. Our Free SEO Analysis include Keywords, Technical and Competition Audits
Marijuana Links
Engage with your target audience through a personalized strategy to create content that is excellent, original, unique and optimized for search engines.
Link Building Agency
Link building is a process of acquiring backlinks (also known as "inbound links" or "incoming links") to a website from other websites. These links serve as a vote of credibility and authority for the linked-to website and can improve its search engine rankings. As a link building service provider, we would work to acquire these backlinks for our clients' websites through various methods such as guest blogging, directory submissions, and broken link building. This can help increase the visibility and traffic to the website.
As a link building service provider, we may provide a variety of different link building services, such as:
Guest blogging: Writing and publishing high-quality articles on other relevant websites that include a link back to the client's website.
Directory submissions: Submitting the client's website to online directories relevant to their industry or niche.
Broken link building: Finding and fixing broken links on other websites that can be replaced with links to the client's website.
Social media promotion: Creating and promoting high-quality content on social media platforms that include a link back to the client's website.
Influencer Outreach: Identifying and reaching out to influencers in the client's industry or niche, and asking them to include a link to the client's website in their content.
Resource page link building: Finding and making contact with websites that have resource pages in the client's niche, and asking them to include a link to the client's website on their resource page.
Brand mention link building: Identifying and reaching out to websites that have mentioned the client's brand without linking to their website, and asking them to add the link.
These are some examples of the types of link building services that we may provide as a service provider. It's important to note that search engines like Google, Bing and others are always updating their algorithm. So, we always follow their guidelines for link building and make sure that the links we build are relevant and high-quality.
White hat Link Building Strategy
Creating a link building plan for our clients would involve several steps, including:
Conducting a thorough analysis of the client's current backlink profile: This will give us a clear understanding of the types of links that the client's website currently has, and where improvements can be made.
Identifying the client's target audience: Understanding the target audience will help us to identify relevant websites and directories where the client's website can be submitted.
Researching and identifying relevant websites: We will research and identify websites that are relevant to the client's industry or niche and that have a high domain authority. These will be the potential sites where we can acquire backlinks from.
Reaching out to website owners and editors: We will contact the website owners and editors of the identified websites and propose a guest blogging opportunity or ask them to include a link to the client's website in their resource page or content.
Creating high-quality content: We will create high-quality, informative, and shareable content that will be used as a hook to attract backlinks.
Measuring and analyzing: We will track the progress of the link building campaign by measuring the number of backlinks acquired, the quality of the links, and the impact on the client's website's search engine rankings.
Adjusting the strategy if necessary: Based on the results of the campaign, we will make adjustments to the strategy if necessary to ensure that we are always acquiring high-quality backlinks that will have the most impact on the client's search engine rankings.
It's important to note that the link building process is an ongoing process and we will continuously seek opportunities to acquire new links, and monitor the links that we have acquired to make sure that they are still active and relevant.
Why Building backlinks for your website is important:
Backlink building is important for a website for several reasons:
Search engine rankings: Search engines like Google use backlinks as a way to measure the credibility and authority of a website. Websites with a high number of high-quality backlinks are considered more trustworthy and relevant, and are therefore more likely to rank higher in search engine results.
Referral traffic: Backlinks can also drive referral traffic to a website. When users click on a link to a website, they are directed to that website, increasing its traffic.
Brand exposure: Backlinks can also help to increase brand exposure. When a website is linked to from other websites, it is exposed to new audiences, which can help to increase brand awareness and reach.
Networking opportunities: Backlink building can also be used as a way to network with other websites and businesses in the same industry or niche. Building relationships with other websites can lead to new opportunities and collaborations.
Long term benefits: Building backlinks take time, but it has a long-term impact on the website. Once a backlink is established, it will continue to benefit the website for a long time, even after the link building campaign is over.
It's important to note that not all backlinks are created equal. Search engines consider the quality of the linking website and the relevance of the link to the linked website. It's always better to have a few high-quality links than a large number of low-quality links. So, we should always focus on building high-quality, relevant backlinks that will have the most impact on a website's search engine rankings and online visibility.
Let's Make Awesome Things, Together.
Tell Us About Your Project.
Read FAQ's About Link Building Services