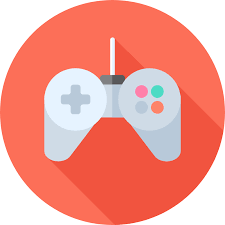 Esports Marketing Services
Before understanding what ESports marketing is, we first need to understand what the Esports is!
What is Esports?
It can be defined as the competitive video gaming that can be played at any level or any platform. Regardless if you are playing with your mate on the sofa or you are competing with your team in an arena it is considered as Esports. Players can compete for millions of dollars if the game can be of any genre or title.
The game can be one person shooting or more strategic game and the title can be of any level. These ESports have many online viewership and many Arenas are sold out for this event conducted by the ports. In one liner ESports or electronic Esports is competitive video gaming in a professional level.
An estimated 454 million people watch Esports every year and the revenue generated from these are about 1.1 billion dollars.
There are many new multimillion-dollar Esports Arenas are making their place around the globe for conducting such events and get the revenue generated out of it.
The ESports marketing can be highlighted in five major opportunities:
The identification of the right audience
In order to serve the best one must search the best segment of the customer. It is inevitable for someone to think that the demographic group of youngsters and millennial are the best candidates and a fan of Esports. But here psychographic market segmentation would be more apt. Anyone, who is an Esports fanatic can be the audience. Streaming a game only would be best in this context.
Find the best channels
After identifying the audience the next step is how to reach the audience. Sponsoring those who cannot afford to sponsor their own events or tournaments can be a viable option. There are 2 platforms available which are famous as well. One would be twitch and the other one is YouTube. Twitch is totally based on gaming while YouTube is much more accessible.
Social media collaboration
Collaborating with influencers and promoting your brand via social media ads is a great option. You can either go for bypass advertisements which suggest you promote your ad in the actual content of the influencer.
Team sponsoring
Electronic gaming is more likely to be a religion in the future. But for now sponsoring a team doesn't cost you a drill in your pocket. New games are constantly coming in the light. Sponsoring a team or starting your own team and sponsoring them can provide a longer lasting success.
Host an event
You can always start with hosting and sponsoring small private events which can provide you the entry point of serious Esports credibility.
Why is ESports a viable marketing strategy?
ESports is a booming industry and soon it is going to be as big as it can be beyond expectations. Esports was not just something which of you college noobs play like nobody's business. It has viewership more than 380 million worldwide online as well as in person. With its increasing viewership and popularity many brands want to invest and sponsor the events.
This makes it a huge attractive investment and successful opportunity for brands. Everyday more types of games are coming in light which can provide you with more opportunities to start at any level. You can sponsor your brand in e-sports or you can stream the game at your portal.
What does ESports marketing consist of?
Basically Esports marketing consists of three major opportunities which can be perceived at any level. The three opportunities are Esports influencer marketing including content marketing, event sponsorship and team sponsorship. In the real time advertisement looks like glitter and millennials tend to not believe those. They look forward to their favorite influencers validating online.
Creating personal contents provides a wide range of acceptance regardless of the type of product whether it's a film, sports or ESports. It provides the brand visibility in a much believable way.
By sponsoring the teams you can easily promote your brand and get the spotlight you require and pay for. Sponsoring the events also called the white labeled events can be done either on a smaller or on a larger event. As long as the brand can tailor the message of the events and the promotions to the gaming consumer, the events are always successful.
What is the universal selling point of every ESports marketing campaign?
The unique selling point of this Esports marketing is its huge audience which is going to be much bigger. Branding and promotion through ESports makes it much easier to get the digitized audience who are difficult to get to normal or different marketing techniques.
Sponsoring on a smaller or larger level can be done and the guarantee that every event is going to be successful is a major part of Esports marketing. ESports does not have any kind of restriction on physical or gender perspective so whether you are tall or short or thin or fat or any gender you are welcome in playing ESports. It is already a billion dollar industry and is expanding at a higher rate.
Who publishes the ESports marketing blog?
Influencers can publish the ESports marketing blogs along with that those who are streaming the Esports can publish the sports marketing blogs. Websites like twitch or YouTube publish or stream the video of ESports live.
Why is ESports the next big thing in marketing video?
ESports already has more viewership than other than other Sports and it is just stepping on the booming phase. The demographic between 15 to 35 has the most viewership in this. With more than 454 million viewership, esports have access to millions of games. By the end of 2020 it is estimated to have over 600 million viewership.
Having an online origin the sector attracts all the non-traditional companies who want to digitise their promotions and branding. Many broadcasting companies are seeing this opportunity and working them out both online and offline. Broadcasting live videos as live streaming on Facebook, twitch etc exaggerates more interest and viewership.
Apart from broadcasting this also opens a door of opportunities to the agencies who are conducting the sports events or sponsoring the teams or hosting the events. Multiple high end brands want to sponsor and invest in such games which can make them more visible to the audience. ESports uses tremendous Technology to engage the audience with cutting edge use and expertise and experience.
What is ESports marketing?
ESports marketing is a platform that offers extensive advertisement and broad reach to the audience. In a nutshell esports is a competitive gaming like any other and broadcasting it attracts a wide range of audience which makes the brand more viable to invest in return opening up a wide range of marketing segments. This marketing technique attracts the millennials Who are more difficult when it comes to other promotion techniques.
What does ESports marketing do?
ESports marketing either livestream the Battle of the teams in the online game or provides offline viewership. Esports marketing is just like any other form of marketing. To serve the needs of the demographic group one must promote in the focus platform. Esports can reach out to sponsorship Agencies that can sponsor the team or the game and get more sponsors. To the appetite of the digitised people digital advertisement are being portrayed using OTT strategies. The live streaming of the battle is streamed in a digital platform that has max viewership in order to reach the maximum audience.
What marketing opportunities exist for brands in ESports?
Marketing opportunities in Esports are more than what's countable. For brands who are likely to target the demographic group between 15-40 age group, esports is the best opportunity. Brands which understand the viewer's interest becomes more likely to be accepted by the audience. Giant brands like Red Bull, Coca Cola, PwC etc. are focusing more towards the digital audience to promote their brands.
For agencies that are conducting the match can either digitally share the live stream in various websites and receive maximum viewership and promote the brand and receive the maximum profit.
Another way is that the Agencies can conduct the game and provide offline viewership to the audience. Broadcasting online or offline provides a great marketing opportunity.
What do Agencies do in ESports?
Agencies help to negotiate the e-sports team to find the sponsors who are the best suited and provide the best opportunities that would meet all Expectations and needs of the teams. Agencies help to manage the relationship between the brands and the teams. They help them to negotiate, sign the papers, collect payments, and many more. Agencies also helped to host the games and sponsored the teams and the game itself.